The Cook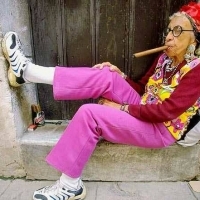 redkitchen
Murfreesboro, TN
Taste-o-Meter
People are ADDICTED to redkitchen's recipes!
About Me
My loves are animals and antiques. There is always someone with a wagging tail to greet you at the door, (and the animals are really friendly too. :) I have a antique booth and love to shop and scrounge for new antiques and coll
ectables to put in it. Of course, sometimes they don't make it to the booth. We have 2 grown children and 2 grand children, both boys (another baby is on the way). To supplement my antique obcession I work as a nurse. Cooking is relaxing to me, especially on days I don't have to work, and hopefully, if I make it to retirement, I can do some really serious cooking. Love hearing from new people and sharing...
Read more