The Cook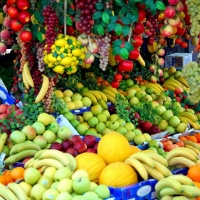 richcrisler
Kobe, JP
Taste-o-Meter
People LOVE richcrisler's recipes.
About Me
I'm a 41 year old male from Fort Collins, Colorado USA working in Kobe, Japan as a car designer, racer, and exporter. I've been a Vegan for 25 year's now. I went to a chef college for me, not to work, in Portland Oregon in 1996 fo
r 1 year. I love sweets, Nissan Skyline GTR's, Singing, Guitars, Cello, and music.
I have played guitar for 32 years and I'm a pro and a studio musician. while here I have been writing music, sitting in, in the studio's here, and playing in clubs.
I plan on making an album. It will only be available on the net.
For people interested in Japanese Yaki means cooked or fried. Yaki(soba), Yaki(tori) Tori is chicken, Yaki(meshi), and so on. Allot of my recipe's will start and end with Yaki.
Read more