The Cook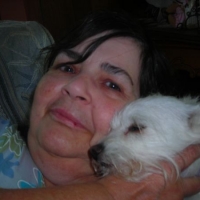 riverrat715
Small Town, WI
Taste-o-Meter
People are ADDICTED to riverrat715's recipes!
About Me
I am a 69 year young granny who loves to cook. I have 5 great kids and 19 wonderful grand kids and two great grand kids who are real dolls. I am married to the greatest guy in the world and he makes life a dream. We have six si
lly little dogs that are clowns and think they are little people. They keep us young. We are both photography nuts. I am amateur, He is professional. My big thing is cooking. I once wrote a cook book for the home extension office using government surplus foods. It was a real challenge and great fun. I still use some of those recipes and more than likely will be sharing some of them here as well as some of my other favorites.
Read more
My Followers