The Cook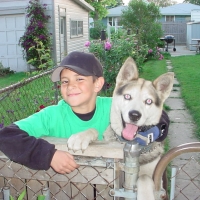 rockyruby
SANDUSKY, OH
Taste-o-Meter
People are ADDICTED to rockyruby's recipes!
About Me
I am a Customer Service Manager for a large plastic colorant company...automotive division.
Married with one son, two step-sons, two grandbabies and 7 dogs. Some day when I grow up, I would love to be a breeder, they just are
too much fun.
I love to cook, have been doing it for as long as I remember, my mother is a very good teacher. Typically everything I cook is by site/taste, no real measurements. We have been cutting our own meat forever, there is nothing like fresh beef.
My husband and I love to travel and cook together, he's my biggest fan!
Read more