The Cook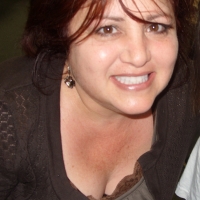 roseisarose
Benicia, CA
Taste-o-Meter
People LOVE roseisarose's recipes.
About Me
My name is Rosa Lee, I am a Wilton Cake Decorating Instructor and teach Decorating Basics, Flowers and Cake Design, and Gum Paste and Fondant Courses for the City of Benicia . For friends or friends of friends, I make wedding
cakes and cakes for other occassions. I'm always looking for fun ways to wow people with cake. Cooking is part of my Italian Culture. Sauce is always homemade...None of that jar tomato sauce. I recently became a Mediterranean Foodie. My nationalities are Italian and Lebanese and already new how to cook Italian but now need to sharpen my Arabic cooking skills. .I am an artist and crafter. Love to knit, crochet, scrapbook, make jewelry, paint. Love cats. Unfortunately they have to live outside because of my allergies. Look me up on myspace page and facebook. myspace.com/rosescakedecorating on facebook Rosa Lee Appleby and on youtube.com/CakesBenicia, and on Twitter Rose The Cake Lady. I moved to California when I was 10 and am married with 3 children. I would do almost anything for a laugh. Enjoy gardening, swimming, bike riding, the library. I have done a lot...I worked as a secretary at Chevron, Kaiser, Summit Medical Center. I was an art teacher for middle and high school. For 6 years, I was the Event Coordinator at Michaels. Working with children with learning disabilities for the school district is interesting. Some of the disabilities are autism, mental retardation, while others are emotional or kids being expelled for one reason or another. Working in the Bakery at Safeway was a challenging pace. I became a new grandmother April 10, 2009. I love watching Riley and seeing her grow...she has discovered at the age of 7 months that she has an attitude. I lost 20 lbs by simply limiting the amount of sugar I eat. No more than 15 grams a day and I lost 20 lbs. I have been a sugar addict for many years...Sugar is in everything almost....I quit drinking fat free milk because it has more than 13 grams in one cup. These recipes are changing with improved recipes that are more healthy. Enjoy and Live Well
Read more
My Latest Recipes 14
In my quest to seek out the healthy recipes at the library, this was one I encountered. It has 2 gr saturated fat per serving...

I can't stop going back for more...Sooooogooood...

Roasting the Butternut Squash enhances the flavor....

Turkey Chop Suey from roseisarose in Benicia, CA.

This is to good to wait til you have turkey leftovers to make it. ...

Sweet Potatoes from roseisarose in Benicia, CA.

Roasting brings out the maximum sweet potato flavor. I have never had sweet potatoes like these...I usually pass up sweet potatoe...

It's toasted coconut marry well with yams....