The Cook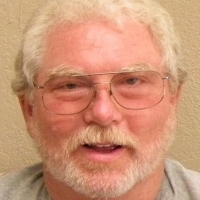 saltymike
Naples, FL
Taste-o-Meter
People are ADDICTED to saltymike's recipes!
About Me
I grew up in South Carolina and I've lived in Florida since 1994. Both of my parents worked and I grew up cooking for myself. I now have a family of 9 and I enjoy cooking for them. They all like my cooking and they gather in the
kitchen to get "Test Tastes" while I'm prepping meals. I love it!

Foods I like include Japanese, Chinese, Mexican, Carribean, Cajun and, of course, good old down home Southern Cookin" (the way God meant food to be!) I am certain that on the seventh day, when He took a rest, He had Fried Chicken, Mashed Potatoes,Sweet Tea and Banana Pudding for dinner!

I am and I will always be a country boy. I say "ya'll" and I know where "yonder" is. I know that Southerners have three meals a day: Breakfast, Dinner and Supper. Lunch is something you eat when you don't have time for Dinner!

If you have guessed that I am a Southerner and proud of it, you must be a Southerner too!
Read more
My Followers