The Cook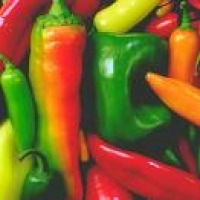 samjo
Gering, NE
Taste-o-Meter
People generally enjoy samjo's recipes.
About Me
I am a cosmetologist but I love to cook in my free time. I love trying new dishes and new foods I haven't tried yet. You never know what you might be missing! I really like to entertain too, mostly just for family and my few fr
iends. Some of them are very picky and not adventerous with food though, so it can be hard to make things for them that they like. (That I can be excited about cooking!) Thankfully my husband will eat anything I make for him. I am not a baker!! Anything I have ever tried to bake has dissapointed me. Rock hard cookies are not good. So if anyone has no fail recipes for baked goods, I might enjoy them. I would be glad to learn to bake!
Read more