The Cook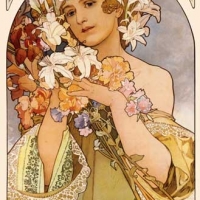 samtaro82
Berlin, DE
Taste-o-Meter
samtaro82's recipes haven't caught on yet
About Me
I'm an American living in Germany, and I've never been much of a cook, unfortunately. I'm used to having my American pre-packaged frozen foods...and that's just not so common over here (not to say that they don't have them, but,
well...they're just not the same, and I don't have a freezer here!). :D

I'm looking for simple, delicious recipes that I can make for myself, my boyfriend, and my friends so I won't have to subsist on a diet composed mainly of bread and cheese (like I've done for the last year or so).

I'm also looking for classic American recipes that I can make for my German friends, in order to introduce them to "American cuisine," so to speak. ;) Sometimes it's hard to find the proper ingredients over here (I've never seen Arm & Hammer baking soda, vanilla extract, or Pam cooking spray, for instance), but I usually find a way to manage!
Read more
My Latest Recipes 1
This is my mom's recipe for Banana Bread (AKA Banana Nut Bread, but I usually leave the nuts out). It's pretty simple to make, and...