The Cook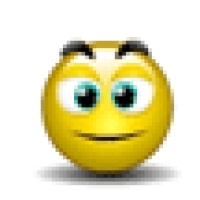 sandeef
Stanwood, WA
Taste-o-Meter
sandeef's recipes haven't caught on yet
About Me
I am a 67 year old woman, who lives in a retirement home in Stanwood, Washington. Three kids, 4 grands, and love to cook. Even though they prepare all the meals here for the residents, you can't keep me out of the kitchen.
So
--------------after a year and a half of living here, I have been dubed the "cookie girl"! I find that making cookies and goodies for the people here is not only fun for me, but the residents love it. Then once a month, myself and some others prepare a dinner. There are about 50-60 people here, and making something different for them is a real joy, and a REAL labor of love. Enjoy the recipes here, and although I dont check in that offen, I do appreciate the site. Cookie
Read more
My Latest Recipes 2
Made this many times, and always get asked for the recipe. Very rich. Toast the coconut on top for a lovely presentation....

A-Z Bread from sandeef in Stanwood, WA.

Wonderful bread that you can make out of the leftover fruits and vegis in your refrigerator, or a can of? in your pantry. Made thi...