The Cook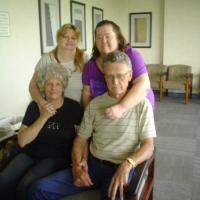 sandygalesmith
Saint Joseph, MO
Taste-o-Meter
People are ADDICTED to sandygalesmith's recipes!
About Me
I thought that I would post the recipes that you might like.
I know that I hadn't posted any recipes in a long time.Why?I had received alot of rude comments and now I'm back.It is 12/9/2010 and I'm not going to let people get t
o me.Once I see a comment on my page that your comment will be delated.
Read more