The Cook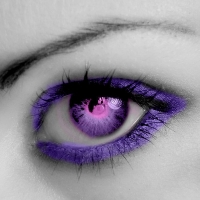 sandysunshine
Blaine, MN
Taste-o-Meter
People LOVE sandysunshine's recipes.
About Me
I live in the lovely state of Minnesota. I am 34. I am a manager at a hotel and I have been in the hospitality business for about 6 years. Before that I worked in factories. I didn't feel I was being challenged enough so I swi
tched career paths. Boy was I wrong! When I was doing factory work I always felt like I had accomplished something at the end of the day, and I was able to excel and move into more responsible positions. I rarely feel fulfilled at the end of the day now. Such is the work of customer service I guess! If I ever get the chance(find the right job) and can afford it I am going back to physical labor. I miss working with my hands.

I am married to a wonderfully sweet man who has two kids from a previous relationship. Caitlyn is 9 and Jace is 7. They are great kids. We only have visitation rights at this time. Their mother is the rudest, most self-centered person I have ever met. We struggle with them as they are picking up her bad habits, and those of her family. We do what we can and provide as much as possible. Some day soon they will be with us and visiting her. They are at the perfect ages to start learning how to cook and how to eat a balanced meal, and we have lots of fun trying new stuff. That is one area I am very thankful for-they used to be really picky, but now they love stuff I never would have tried when I was a kid!

About me personally: I am a metal-head. I LOVE Metallica and have for 20 years (am I getting old???). I have a 3-legged miniture pinscher named Tiny (she came with the name). I lost my sweet baby kitty Patches almost a year ago now, and I still miss him everyday. I got him as a housewarming gift in my very first apartment. I haven't had the heart to get a new cat yet, but maybe soon... I love to garden. I love to nurture and watch my plants grow! I like to work on my car, but with my crazy schedule it hasn't been possible lately. I love to read-my fave authors are James Patterson, John Sandford, Dean Koontz, and Stephenie Meyers. I also love to cook!
Read more