The Cook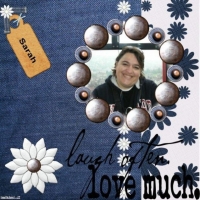 sasie
Pacific Northwest, WA
Taste-o-Meter
sasie's recipes haven't caught on yet
About Me
I'm a married Mom with two girls. Diagnosed Sept. 2009 with Celiacs and trippin' out. I was a carb lover...loved breads, pastas and oatmeal.
But I am looking forward to feeling better, and finding a way to change my lifestyle
in a positive way.

I am now a stay at home Mom, that has always cooked from boxes when in the working world. I am looking forward to expand my cooking abilities and learn to use all those kitchen gadgets that have been "collecting dust" so to speak for years. Really happy I found this site !
Read more
My Latest Recipes 0
Oh my. I have no recipes. :\