The Cook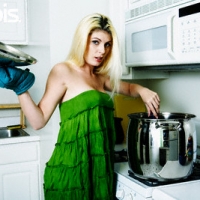 saucylady
Canton, OH
Taste-o-Meter
People LOVE saucylady's recipes.
About Me
I love to cook and will eat anything but mushrooms (ok, I'll eat them if they are diced very small.) Cooking is my creative outlet, stress reducer and a way of expressing love to my family and friends.
I am secretly suspicious
of picky eaters!

P.S. For some unknown reason, I no longer get emails notifying me of buddy requests etc. I have worked with the site techies to no avail. Sorry in advance to any delays in responding!
Read more