The Cook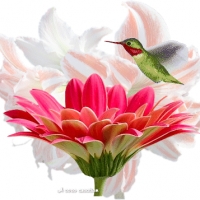 silverqueen
Albany, GA
Taste-o-Meter
People are ADDICTED to silverqueen's recipes!
About Me
Well let's see I am a avid nascar fan I will be so glad when the races starts up again. Jeff Gordon is my favorite. I love to cook and bake. Also crocheting and knitting. I am very happily married and have been for almost 4
5 years, no 1 dachshund dog that is our baby.. Retired Computer Programmer and nurse.

Moving yet again to a better and bigger apt. In May hope this will be our last move forever I hate to move. Will have a nice screened porch to grow my veggies and roses bigger to every thing much newer than this apt. will cost less be more sq. footage will have full maid service every month wow what a nice thing to have included with the rent getting to old to old to much bending over any more OUCH.

Got herbs growing now in pots love all kinds of herbs except for cilantro. got Basil (lemon, regular) oregano, thyme, rosemary, Mexican sage, Spearmint.


Read more
My Latest Recipes 180
Came up with this recipe by trial and error but had all of these ingredients on hand store brand which is just as good as the nati...

This is very good made it yesterday. Our friend brought us a lot of different kinds of apples. "Try It You will like it"!!!!! ...

Now you are talking about good and sticky and very tasty. Make these quiet often we love the taste yummy. Hope that you enjo...

I serve this good dip at parties some times is it ever good just a bit different from the norm. Hope you enjoy this as much as ...

Thank You Note from silverqueen in Albany, GA.

Thank all of you for making such nice comments and 5 forks on my recipes. Haven't had the time to answer all of your comments t...