The Cook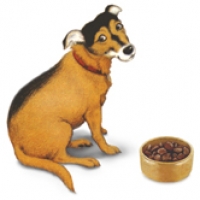 sitbynellie
Glasgow, GB
Taste-o-Meter
People are ADDICTED to sitbynellie's recipes!
About Me
I'm an illustrator to trade, but by inclination I am more of a keen cook and don't mind spending time in the kitchen, as long as I get a hand with the washing up! I have been teaching myself to cook, by trial and error, since I wa
s quite young - hence my screen-name, which means to watch others and learn by imitating. I have a large collection of recipes, some of which are my own inventions. I am fortunate to have a husband who does not mind, culinarily speaking, being experimented upon. I am diabetic and lactose intolerant, which restricts me somewhat when dining out, although many chefs are willing to accommodate - however, I am compensating by cooking much more at home, tasty but nevertheless (reasonably) healthy recipes- I like my grub! I hope to get to know a lot more of my fellow foodies.
Read more
My Followers