The Cook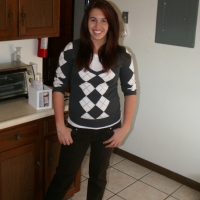 slowcheetah
Kalamazoo, MI
Taste-o-Meter
slowcheetah's recipes haven't caught on yet
About Me
Hey All,
My name is Lizz, I'm a Junior at Western Michigan University studying Spanish and Russian. I am also a Army ROTC Cadet hoping to branch Aviation or Military Intelligence when I commission as an Officer in 2011. I am ver
y active and love running. I have ran millions of 5k's,10k, 4miler, 2 Half Marathons, a 25k, and I am now training for a 50K. I love being outdoors and travelling.

I am a fresh food junkie and love making things from scratch.
I love cooking and finding healthy recipes..sometimes splurge recipes too. Found this site looking for a guacamole burger recipe..yum!!


Read more