The Cook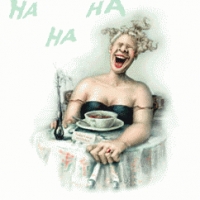 smidge
Olympia, WA
Taste-o-Meter
smidge's recipes haven't caught on yet
About Me
I have Chronic Fatigue Syndrome and my blood type is A.
I also have type 2 Diabetes and use only natural sweeteners like honey, maple syrup or molasses to sweeten anything.
I have to be very careful what I eat and when I do, I t
hrive.
I believe in organic ingredients and fast and easy meals that take little preparation for the most part. I don't have the energy to spend dancing around the kitchen.
I love to eat tasty foods. And, I hope to share some of my inspirations towards fulfilling that goal.
All my recipes will be simple and enjoyable, with the added benefit of being healthy!
If I make something that's been done before, it will be with a different mix of ingredients or style of preparation.
I would love to hear what you think.
Read more