The Cook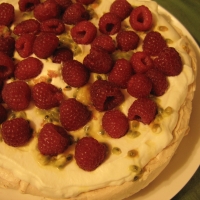 smokeycorners
WA
Taste-o-Meter
smokeycorners's recipes haven't caught on yet
About Me
I'm passionate about food and the act of preparing and eating it, consciously. I love to garden and bake & cook with the food I've grown, which is so rewarding in itself! I have an interest in natural medicine and nutrition which
influences my food choices and eating habits. I'm open to all ideas.

Ideas currently floating through my mind: local, sustainable, biodynamic, organic, vegan, low-gluten, low-soy, raw and composting! I am a vegetarian who eats a little eggs and dairy, though from the looks of it, I'm on my way to becoming a full fledged vegan. I have to find really delicious Banana Bread, Banana 'Milkshake' and soy-free butter recipes, first.

I believe that food is medicine and what you eat effects you and becomes you, literally. I believe in mindful eating. I believe in making use of all that's useable, and I am currently employing this belief. I eat tomato belly-buttons, and you know, they taste fine. Just wash them first!

Read more
My Latest Recipes 0
Oh my. I have no recipes. :\