The Cook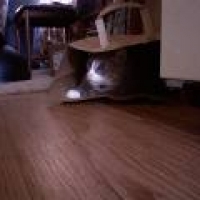 snowflake2622
Phillips, WI
Taste-o-Meter
People generally enjoy snowflake2622's recipes.
About Me
Hello my foodie friends!! I'm a full time sales associate for a local cellular phone dealer. My boyfriend and I recently decided that we should go on a diet so I need YOU to help me out and send me some good healthy meal ideas,
snacks, healthy drinks, anything will do! I have a wonderful boyfriend and a psychotic kitty (check out my pics). I one day would like to either be a stay at home mom or possibly have my own little pub and grill. I love to cook and I am always looking for new and interesting meal ideas. In February I will be entering a chili cookoff at one of our local sports bars. Hopefully I will bring in blue again this year. I'll let you know how it goes. Happy Cooking!!
Read more
My Latest Recipes 2
A delicous starter that will make any seafood or cheese lover happy!! My boyfriend always requests this great get-together recipe!...

A classic recipe great for using up that extra holiday ham or for those cold blistering days! My boyfriend loves it!!!...