The Cook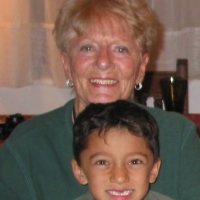 softshellcrab
Albuquerque, NM
Taste-o-Meter
People LOVE softshellcrab's recipes.
About Me
I am an avid organic veggie farmer and flower gardener. Also, a wife, mom, and grandma who loves to cook. I have been a Morgan horse owner for more years than I care to admit and raise a foal once in a while. I have four dogs,
a barn kitty, and two parrots. Famous for veggie soup, marinara sauce for the freezer (made with fresh tomatoes) and chile rellenos. Had to change my cooking level from Expert to Intermediate after reading about several other foodies.
Read more
My Followers