The Cook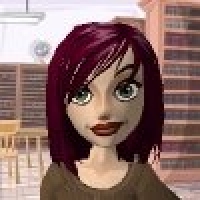 solanaceae
Manchester, NH
Taste-o-Meter
People LOVE solanaceae's recipes.
About Me
After a childhood of complex food issues, it's taken more than a few years to become an adventurous eater even though I have always been an adventurous cook. Everything I know about how to prepare amazing food which makes people
happy I learned from my Grandmother and Julia Child. Alton Brown helped the chemist hidden in me make herself available. Ina Garten and Paula Deen helped me refine my sense of comfort food.

I am the girl that leaves the fat and skin on the chicken. I simply adore butter. I like to know where my food comes from. I am willing to pay a little more to get better quality and to support local farmers. I'm not ashamed to say "I don't know". I refuse to own a bread machine. My favorite pan is the antique cast iron griddle that was gifted to me by a neighbor. I believe food is best when shared with good friends.
Read more
My Followers