The Cook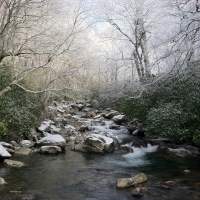 sparow64
Sweetwater, TN
Taste-o-Meter
People are ADDICTED to sparow64's recipes!
About Me
I LOVE to cook and LOVE to eat! Not so sure about being an "expert" cook, but more experienced than intermediate, LOL. I enjoy trying to recreate dishes I have eaten in restaurants, or sometimes I just start playing an
d create something good. (This is from much practice as a single mom that had to create dinner from what was available!). I also love all types of music, singing, football, getting together with friends and family, traveling, shopping, you name it! I'm always up for an adventure. I started baking cookies, etc. at age 10, and have been cooking dinner every night since I was in 8th grade! I cook everything from good old comfort food, to mexican, italian, grilling, etc.

LAUGHTER is good for what ails you. I learned late in life to think before I speak, and to see the humor in any situation. A merry heart doeth good like medicine! (Proverbs).
Read more