The Cook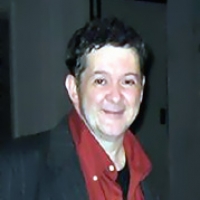 spinach1948
Dorchester-Boston, MA
Taste-o-Meter
People are ADDICTED to spinach1948's recipes!
About Me
I am a Multy talented and I have a background in Art, horticultural and the Medical - Healthcare field. First: I am a Freelance Artist and Painter on canvas, Photo Arts, and ceramic. Overall I am artistically incline. I have many
years, 40 plus, too be exact in the medical ranging from the Research labs to the processing area to the billing and have Diabetic experience for 30 years.

New England School of Art- 1973
I have a Certificate in Commercial Advertising.
The Salter School - 2007
I have a Certificate in Health Care

Also I have an ancestry of Italian and French cuisines that I have learned from them since childhood. I have been cooking for years on the side. And I consider myself an Expert cook, and in the Kitchen experimentalist. I also love to dabble with recipes experiment with existing recipe and create my own recipes to Diabetic Friendly ones. Have not taken any cooking courses but have cooked for over 40 plus years. As a child of 10 My mother, Grandmother, and yes my grandfather have thought me all I know in cooking. Italian heritage on my fathers side and some French on my mothers side. Oh and my mothers father was a cook in a Chinese Restaurant in Cambridge. Oh he made that Chinese Restaurant Famous. Recently I had the full gastric bypass and now I have to adopt all recipes to accommodate the small stomach.
Read more