The Cook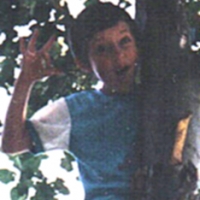 splosh
Mullumbimby, AU
Taste-o-Meter
People are ADDICTED to splosh's recipes!
About Me
My name is Josh Scrivener, I'm 26 years old and I live in Mullumbimby, Nth NSW, Australia. I began simply cooking mashed potato and biscuits but have grown and collected many recipes passionately over the past decade. I was inspi
red by a food writer for a local newspaper whose articles were the perfect recipes for my recipe book. From fruit and nut bars to cakes to vegetable soups, I have used favourite recipes from cook books, Internet websites and newspapers and magazines to build a collection of my own. I like sponge and cheese cakes. I learned about pounding herbs and spices in the mortar and pestle in a recent cooking course. I like curried stews and baking cakes, but I haven't got the patience for salads and I'm sorry but I don't eat red meat and almost no egg.
Read more
My Latest Recipes 58
This is the recipe for the bread I am most familiar with....

This recipe uses sugar, agar-agar and oranges to make a fresh jelly....

Josh's Lasagne from splosh in Mullumbimby, AU.

A lasagna with vegetables, pasta sauce and beans...

Crispy lentil strips, finger food, served with chutney...

Ratatouille from splosh in Mullumbimby, AU.

A vegetarian specialty, a few simple veggies with a rich flavour, great with pasta shells...

Gingerbread from splosh in Mullumbimby, AU.

a plain gingerbread, not too eggy...
My Groups