The Cook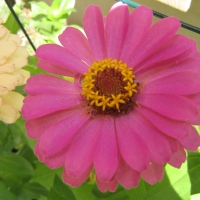 spunkymamaw
IN
Taste-o-Meter
spunkymamaw's recipes haven't caught on yet
About Me
I have 4 kids & 7 grandkids.
I love to cook & bake, mostly country style foods & am always looking for new fabulous recipes to try, because there are a lot of wonderful cooks out there that have some fantastic recipes.
I also do
all kinds of needlework & sewing when I can find the extra time. I'm usually very busy with grandkids & don't get much time for myself, but love being such a huge part of their lives & wouldn't trade places with anyone.
I grew up on home cooked foods so it's kind of hard for me to like the bread rolls & pies that aren't homemade.

Read more
My Latest Recipes 0
Oh my. I have no recipes. :\