The Cook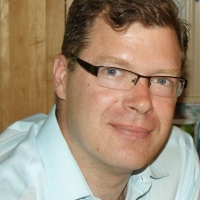 strix_varia
Louisville, KY
Taste-o-Meter
People LOVE strix_varia's recipes.
About Me
I love to cook. I am especially fond of experimenting in the kitchen. I seldom follow a recipe exactly, choosing them as general guides. I prefer to follow my taste-buds and instincts (which are sometimes very misdirected). PLE
ASE COMMENT ON MY RECIPES and offer any suggestions to improve them.
Read more
My Followers
My Latest Recipes 21
Visually appealing and absolutely delicious desert that is well worth the extra effort and time it takes to prepare. I had trouble...

Mandarin Orange and Purple Onion Vinaigarette dressing on salad...

TUNA ALMONDINE from strix_varia in Louisville, KY.

Quick easy tuna & almond spread best served with crackers like a cheese ball....

Benedictine from strix_varia in Louisville, KY.

Kentucky original sandwich spread and dip. "Benedictine" is a Louisville tradition invented around the turn of the previous centu...

Fried Sweet Potatoes Southern style...
My Groups