The Cook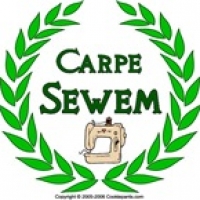 strollernut
Dallas, TX
Taste-o-Meter
People generally enjoy strollernut's recipes.
About Me
Stay at home mom to two little ones. I love to cook and entertain. My husband likes pretty basic foods, so entertaining gives me an outlet to try fun stuff! (Although I'm not much of a gourmet...we live in a tiny town without e
asy access to the fancy ingredients, I can't get oyster sauce, sesame oil, or cooking wines at my local grocery, forget the exotic stuff! LOL) I'm working on learning to bake bread...it's getting there, but not like my grandmother used to make yet! I'm always on the lookout for delicious, cheap, and easy dinner ideas to keep things interesting around here.
Aside from food, I'm a pretty crunchy mama, we cloth diaper and live as naturally as we can afford to, I enjoy sewing, scrapbooking, and crafty stuff. Next year we'll be moving to a fixer upper in the country so I can garden and raise some chickens and goats.
Read more
My Latest Recipes 2
Johnny Cake from strollernut in Dallas, TX.

This is my grandmothers recipe. It is similar to corn bread, but served hot for breakfast with butter, honey, and milk. I know i...

A dressed up version of basic stuffed shells that makes a filling main dish and sneaks some veggies into your family. We enjoy th...