The Cook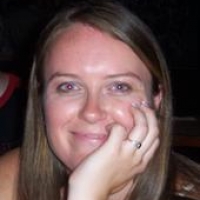 sunkst21
McKinney, TX
Taste-o-Meter
People LOVE sunkst21's recipes.
About Me
I currently live in McKinney, TX with my boyfriend. I have always loved to cook but have enjoyed it even more so since Stephan and I started dating. Im always looking for new things to cook/bake, especially foods that work for w
eight watchers (for me) and Low Carb (for him). Its a difficult combo but it seems to work out. We love to entertain guests and go out to dinner from time to time. We are always looking for new foods and new restaurants/pubs. I also enjoy watching FoodNetwork; Iron Chef, Throwdown with Bobby Flay, Emeril Lagasse, Giada DeLaurentis, Tyler Florence & Paula Deen are just a few of my favs!
Read more
My Followers