The Cook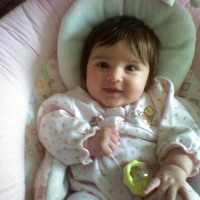 sunpuppy
Terre Haute, IN
Taste-o-Meter
People LOVE sunpuppy's recipes.
About Me
Hello everyone! I'm new to your site and already know I'm going to love it here. Baking, especially pies, is my passion but I enjoy cooking about anything. My newest passion of things to bake is NY Cheesecake! It has been so
much fun and so many different ways to change the same recipe and oh so yummy and at the same time simple to make or at least in comparison to baking pies it is :) My mother was a cook by trade and a wonderful one I might add therefore I had the best teacher. I'm a grandma now and have spent a lot of time in the kitchen experimenting with different recipes and finally mastering the art of my greatest baking nightmare - simple meringue ;) I'm ashamed to say that my biggest challenges in the kitchen were gravy, pie crust and as I said simple meringue all of which are so easy once I figured it out. I know there are other people out there who have also had problems with the easy stuff so I plan to submit step-by-step instructions on how to conquer the things that drove me up a wall and maybe they will help someone else. I classify myself as a "country style cook" in terms of leaning toward home style cooking. I'm looking forward to trading lots of recipes and tips with all my new foodie friends :)
Got something new on the menu now and we're really enjoying it - Omlets! Lotsa Omlets! I'll publish some of my recipes and pictures too.
Read more