The Cook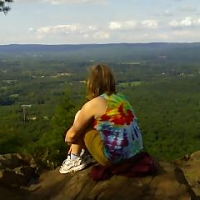 suzalleogram
Easthampton, MA
Taste-o-Meter
People generally enjoy suzalleogram's recipes.
About Me
My name is Suzanne. I'm here to learn how to make what I like on a modest budget and with very little free time. I've been cooking for my man and me since we moved in together in '07, and whatever I make seems to come out pretty
good. I am open to try new things- we'll try anything at least once ;- ) I have a very hefty sense of humor- love to change the avatar to show you all my many forms. I haven't been on here in awhile- life is busy!! I will hopefully be submitting some new recipes soon.
Read more