The Cook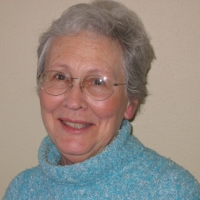 sylviaar
Lawton, OK
Taste-o-Meter
People LOVE sylviaar's recipes.
About Me
I live in Lawton, OK where it is not always easy to get ingredients for all recipes. Food choices here are very basic comfort foods.
I do a lot in my church that deals with cooking. The Methodist Church has a program called
Redemption Church which ministers to Pre-release prisoners. We feed them a meal every Sunday afternoon and Thursday night. I cook once a month on a Thursday night for this group. Thursdays have about 40-45 prisoners that we feed.
There are special concerns for this group. Most have severe dental problems, most due to meth use. So anything I cook must be done with this in mind ... can they chew it!
These men are so appreciate of anything I fix. I guess living on prison fare is not very good, they often speak of the "green" baloney they had for lunch.
So any suggestions for meals for 40-45 that can give a little variety to them will be much appreciated.
And I love to cook for pot luck dinners as well as for my own family.
Read more
My Followers
My Latest Recipes 2
Great for large groups, simple to do, cooks while you do something else....

This is great for pot lucks, carries easily, even if only luke warm, still tastes good. Great left over and warmed up the next da...
My Groups