The Cook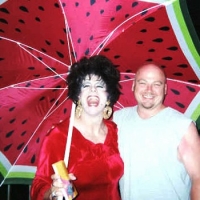 tazoncaffeine
Manchester, NH
Taste-o-Meter
People are ADDICTED to tazoncaffeine's recipes!
About Me
like to cook and to eat, interested in trying new things. I am happy enjoying the flavour of a simple baked potato or the complexities of a mexican mole
My Latest Recipes 51
from http://www.infolanka.com/recipes/mess1/35.html posted by Malini Easy version of Sri Lankan flat bread made from rice or whea...

Intensely cheesy, my sister wanted mac and cheese so I created this one. She is groaning a bit and recovering nicely, wants more....

from JennyP on http://answers.yahoo.com/question/index?qid=20090111155950AAVChJo...

Quick Caprese from tazoncaffeine in Manchester, NH.

A quick and lighter pasta dish that's easy to prepare and goes with alot. I love to serve it with sauted boneless chicken breast ...

Vodka Uses from tazoncaffeine in Manchester, NH.

Some more ideas for stuff around the house..... http://www.divinecaroline.com/article/33672/45476-uses-vodka I rarely imbibe (...

Salt Uses from tazoncaffeine in Manchester, NH.

Various uses for salt in and out of the kitchen, let me know of others and I'll add or if you know of one here that isn't effectiv...