The Cook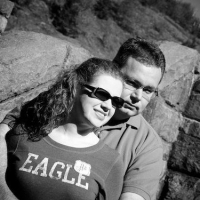 thebrays
Lafayette, TN
Taste-o-Meter
People generally enjoy thebrays's recipes.
About Me
I am a 30+ year old wife and mom of 3 (picky eaters). A lot of my recipes that I fix my son WILL NOT EAT. My son, who is 5, will eat chicken and broccoli, some corn and french fries. It is kinda disheartening that he won't eat, bu
t I am not a short order cook and I am sure he will eat when he is hungry! I am a great cook ( at least that is what I am told! ) !! I come from a long line of great cooks and have a lot to live up too!
I like nothing better than feeding a house full of people and watching them go back for seconds and then asking for the recipe!
I am a scavenger! I will make do with what I have in the pantry and make up as I go along! I have a few staples that I make sure I ALWAYS have: Frozen chicken tenderloins, pre-minced garlic, chicken and beef base paste, hidden valley ranch dip powder mix (yes, it goes with just about anything!) ,canned tomatoes, sour cream, onions & potatoes. (That all sounds like a great dinner now that I type it out!)

Read more
My Latest Recipes 16
These are delicious and easy !...

This is as good as tacos, but easier and just as yummy!! Throw it all together and your ready to eat!...

This is so refreshing! Cool and filling for those warm days that are coming and could be great for a party too!...

I came up with these after making the Oreo Bon Bons. They are creamy and yummy and really taste a bit like lemon cheese cake :) I ...

This has been a favorite for a couple of years. I found this recipe in a magazine and have used it at holidays ever since! Everyon...

This is a copy cat recipe from Olive Garden. This is just SO GOOD!! THis is a must try!...
My Groups