The Cook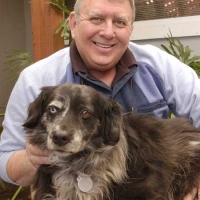 thegoldminer
Sacramento, CA
Taste-o-Meter
People are ADDICTED to thegoldminer's recipes!
About Me
I go by JJ. That is Jessie who was my shadow and best friend. She sits on my desk with me everyday.......... Love grilling, cooking and the food. The BBQ grill is used about 5 nights a week. Great Prime Rib comes off my grill as
well as steaks, pork chops, hamburgers, killer tri tip roast and veggies.......... I find gold panning on the American River......... I enjoy taking pics and 99% of the pics on my pages were taken by me including the balloon pics. ......... Certified to dive in 1968, dove off of Oahu, Cancun and Cozumel. ........ Earned my private pilot license and glider license at 20. Flying a glider is too much fun! ............. Served in the Air Force 66". Post copious amounts of pics of food I cook when available otherwise my cats and other misc. I only post recipes I have made! Step by Step pics make it easier way to see how the dish should look once it is prepared....... Have four cats, Max, Molly, Megan and Maddie (Maddie isn't playing with a full deck)........ A former artist, I worked with molten lead. Had a one man showing at a gallery in Sacramento, CA....... Also referred to as the "Good Reverend JJ". Performed 14 weddings so far......... Took a 10 day raft trip down the Colorado River. Go around Memorial weekend and the water will be blue instead of the color of dirt .......... Driven a Nascar at the California Speedway in Southern Ca, 150 MPH around the track........... Use to ride a beautiful new 1972 Harley Davidson Super Glide motorcycle. ......... Ireland, would love to go there. I am a quarter Irish and a quarter English and half from some where else in Europe...... also would love to go to Italy, the Tuscany area for about 6 weeks, and seriously want to spend 2 months in Australia........... Have several patents and trademarks............... Love working in Photoshop and will adjust anyone's pics. My two companies are www.wrapnstrap.com and www.paulajeancreations.com. I have almost died 5 times, had my life flash, it really does happen, 3 of the times only seconds to spare, another averted a plane crash, the first time was when I was 12, had 3 hours to live. Otherwise not much has happened in my life.
Read more