The Cook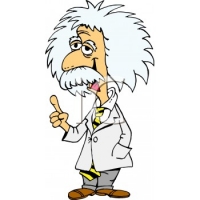 theoldprof
Belleville, CA
Taste-o-Meter
People LOVE theoldprof's recipes.
About Me
Cooking and eating what I've made, are part of my methods to relax. When I work, I work very hard and it's all too easy to pull into McDonald's, Burger King, Tim Horton's, Pizza Pizza and many other near-food places on my way hom
e. I just have to remember what's waiting for me at home. A little effort, and I've got home cooking. Even if it takes more time, it is worth it, every time.
Besides, it just impresses the devil out of people when you can create real food that is real good. In case you hadn't noticed, I really don't look like I can cook, and so the effect is even more satisfying. I'm such a stinker.
Read more