The Cook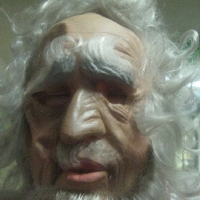 theoldrecluse
Markham, CA
Taste-o-Meter
People LOVE theoldrecluse's recipes.
About Me
I tried signing on a couple of weeks ago under 'oldgeyser' but something went wrong. So now I'm the old recluse! I put the avatar on of a grouchy looking old geyser because I am eccentric, love the outdoors, raise my own cattle, h
ens, chickens, herbs and vegetables. I love cooking on an open fire.
Don't be misled by the name of picture, because I do have a good sense of humour!
Read more
My Latest Recipes 2
Duck Sausages from theoldrecluse in Markham, CA.

hot dog casings stuffed with duck meat....

Venison Stew from theoldrecluse in Markham, CA.

Deer meat tastes really good and it's not as fat as beef. This is my first recipe addition here, so please don't be too stingy wi...