The Cook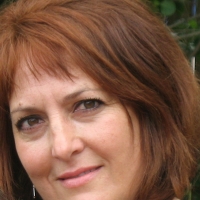 theresal
Littleton, CO
Taste-o-Meter
People are ADDICTED to theresal's recipes!
About Me
I'm a 48 year old Interior Designer with a side passion for cooking.... Cooking is in our family blood. You know the movie, "My Big Fat Greek Wedding", well, there you have it.... that would be my FAMILY.... EAT, I say.... EAT!

Can't wait until summer... I grow an amazing salsa garden and a vegie garden.
I don't eat beef, pork or lamb, but make it because my family loves it... I mostly eat chicken and fish and seafood and of course, vegies!
Read more
My Followers