The Cook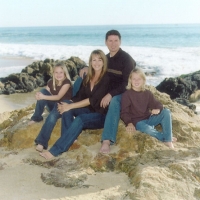 thrasherswife
Rancho Santa Margarita, CA
Taste-o-Meter
thrasherswife's recipes haven't caught on yet
My Latest Recipes 3
Honey Glazed Salmon from thrasherswife in Rancho Santa Margarita, CA.

Possibly the best salmon I've ever tasted. Never fails to have people asking for the recipe - soooo good you wont be disappointed....

I'll give credit where credit is due, and since you can get it free from their website, I hope there is no problem. This is from T...

This is the easiest Pot Pie ever, and one of my husband's favorite meals....