The Cook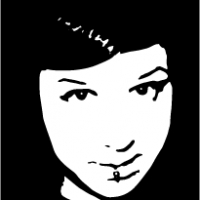 tigressa
Lansdowne, VA
Taste-o-Meter
People generally enjoy tigressa's recipes.
About Me
lesse.. i've been cooking since i was very very young. my dad did most of the cooking in my house. he would always have me add the "final touch".. which.. was some made up invisible spice that i used to whip up on my s
esame street stove, lol. growing up.. i was aspiring to go to school for culinary arts.. um.. i chose not to coz i discovered that i didn't deal well with the stress of working in a kitchen.

i waited tables at a seafood and a cajun restaurant. it was fun for the most part because i got to learn about a lot of different foods. most of my experience has come from trying new recipes. trial and error.. lol.. now i love to cook and hone my skills for my husband who drools at the sight of anything bubbling on the stove. it's nice to be appreciated so... coz.. truthfully.. there's something so fullfilling about seeing others enjoy a hot meal!

there's not much i can attribute to my father.. but cooking is definitlely the best thing!
Read more