The Cook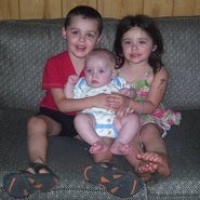 tnacndn
Jasper, TN
Taste-o-Meter
People are ADDICTED to tnacndn's recipes!
About Me
TNacNdN= Tennessee Indian....Hello There, 99% of my recipes are just plain ole every day recipes mostly from the South. I am of Cherokee,Choctaw and Irish heritage born and raised in Tennessee. My recipes have hillbilly roots and
are cooked with Indian and Irish pride. :o) They are all very simple to fix. I can do some of the fancy smancy dishes ( and may post 1 or 2) but my family and myself really don't care for them. Give us biscuits and gravy or taters, beans and cornbread, don't forget the desserts and we are happy as can be. I occasionally give them a chance to try something new and they like it but they love their Southern foods. :o) ..My name is Gem and I am 49 years old. My husband (Some of ya'll may know him as Sortex) and I have been married for 27 years. We have 2 children. Our daughter is 24 (some of you know her as fiestymama) and her and her hubby are the proud parents of our grandson Dylan who is 4 years and our granddaughter Emma is 3 years old. Our son is 19 and works with his Daddy and is the proud poppa of our newest grandson,Jayden who is 8 months old. The other love of my life is my cat Demon...I also love butterflies,they are just the most gorgeous little creatures ever. We have another new member of the family,our dog Stewey,a Border Collie.
Read more