The Cook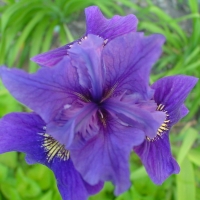 trackwidow
Fort Atkinson, WI
Taste-o-Meter
People are ADDICTED to trackwidow's recipes!
About Me
I love to cook. I've been cooking since I was a kid. I love all kinds of cooking, but especially love baking. I like trying something at a restaurant and trying to re create it at home. It sometimes takes a few tries, but then we
get to eat the experiments along the way.
I've got a house full of teenagers who all want to eat, right now. I would much rather bake something for them, knowing what's in it, then to buy it from a store. At least I can control the ingredients and not put in something that I can't pronounce.

Read more