The Cook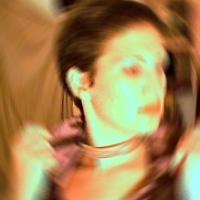 tracydiziere
Phoenix, AZ
Taste-o-Meter
tracydiziere's recipes haven't caught on yet
About Me
Hi, I'm relatively new here. I'm a beginning cook, so although I appreciate and love food (and wine!), it's trial and error with more error than I'd like. I've been fortunate enough (spoiled, really) to have some of what I consid
er to be the finest meals ever in France, at restaurants and friends' homes as well, plus fab dining cities like San Francisco. These meals are what inspire me and also result in a little disappointment some days, but I perservere! I look forward to connecting with you here and/or on twitter (@tracydiziere).
Read more
My Latest Recipes 3
I adapted this from the March 2003 Gourmet recipe for Tiramisu (the dessert) from Gourmet Entertains almost by accident. I was us...

Pad Thai from tracydiziere in Phoenix, AZ.

I love having Pad Thai at restaurants but really like having some vegetables in my one-dish meals. Having bell peppers on hand bu...

Spanish Tortilla from tracydiziere in Phoenix, AZ.

I was searching the site for a new recipe for this dish and was shocked not to see any entries! So here is my stand-by from How to...
My Groups