The Cook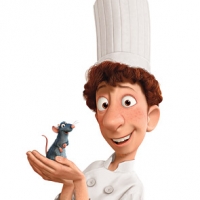 trevorst
Auburn, WA
Taste-o-Meter
People LOVE trevorst's recipes.
About Me
I started cooking about 8 years ago when I tore the tendons in my shoulder and could not handle any of the normal houshold duties. So i told my wife I would take over the cooking until my shoulder recovered. Well here I am 8 years
later and I still do all the cooking and shopping. Love to cook dishes from all over the world in particular the peasant/street foods that to me define a culture. Although English by birth I have lived in Seattle Washington for the last 30 years. Have enjoyed learning how to make all the traditional English foods I grew up with but had not tasted for many years.
Read more