The Cook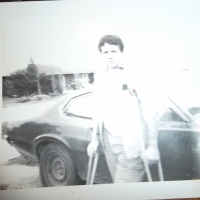 twill10
Cape Girardeau, MO
Taste-o-Meter
People are ADDICTED to twill10's recipes!
About Me
I believe the best recipe is a shared recipe, I have no secret recipes. I have 3 sisters all of them great cooks and they have given me plenty of help.
I love all kinds of food, but have been out of food service about 10 yrs. I
am trying to get back into cooking and I have lots of recipes to share. I'm in Mo., but my cooking comes from the South ( Louisiana) and Southwest (Texas) and mainly that's my experience except for some French training (about 3 years). I went to Culinary School and graduated from the Le Chef Culinary Academy School in Austin, TX. many years ago. I have taught many people the basics of cooking and anything else I knew about food. I have had people learn to do things I taught them better than me and I was very proud to have helped. I have said many times don't give me someone who knows everything , give me someone who wants to learn like I do.

Read more