The Cook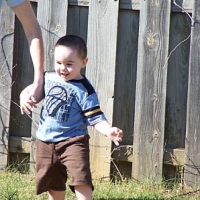 ucred2
Huntsville, AL
Taste-o-Meter
ucred2's recipes haven't caught on yet
About Me
I'm Robby's mom (he's going to be 3 on 11/26), Ben's wife (married 6 yrs), a daughter & the oldest child (I'm always right)!
I cook about 95% of the time...my cooking passes the toughest critic (Robby) - "Mmmm good Momma". His f
avorite ways to describe things is "Tasty", "Deeelicious", and "That's Incredible!". Such a little foodie! :)

I use to live in Tucson, AZ and I miss really good Mexican food and the orange scones from Chocolate Iguana...if anyone happens to have a recipe that is really close to the scones from Chocolate Iguana please let me know!

Read more
My Latest Recipes 0
Oh my. I have no recipes. :\