The Cook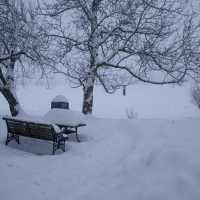 valinkenmore
Malott, WA
Taste-o-Meter
People are ADDICTED to valinkenmore's recipes!
About Me
I have worked, lived, cooked and played across the United States, Canada and Hawaii. I was born in Louisiana, raised in my younger years in Texas, moved to Colorado, Washington, California and Arizona. I now live in Washington a
nd have retired here. I love spicy foods, seafoods, Cajun foods, Thai, Chinese, Indian plus good old American home cooking! I very rarely use a cookbook although I have quite a collection, but love to read them and get ideas. I have even written a few short cookbooks for family and friends. This website is awesome and people are friendly and helpful.
Read more