The Cook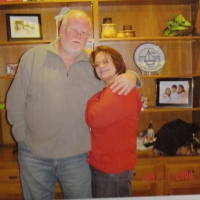 veg
HAMILTON, OH
Taste-o-Meter
People LOVE veg's recipes.
About Me
I AM A MOTHER OF TWO. ONE A SENIOR IN HIGH SCHOOL. THE OTHER 1ST YEAR IN COLLEGE. BOTH LIVE AT HOME WITH THEIR FATHER AND MY HUSBAND OF 20 YEARS. I LOVE TO SWIM, WALK, HIKE, BIKE, PLAY SOFTBALL, CORNHOLE, BOWL, BOARD GAMES, ETC.I
LOVE TO WATCH FOOTBALL ON TV, HIGH SCHOOL FOOTBALL IS GREAT AND I LOVE HIGH SCHOOL WRESTLING....NOT WWF. I"M IN MY 50'S. I LOVE TO DANCE, LIKING SOME OF THE MUSIC MY KIDS LIKE AND LEARNING (SOME) OF THEIR DANCE MOVES. I LOVE WARM BATHS, CANDLES AND A GOOD BOOK. I ALSO LOVE TO COOK. THERE IS SOMETHING SO SATISFING IN PLEASING THE PALATE OF OTHERS. I FIND IT REWARDING SOMEHOW.
ALSO, I TYPE IN CAPS BECAUSE IT MAKES IT EASIER FOR ME TO READ.
Read more