The Cook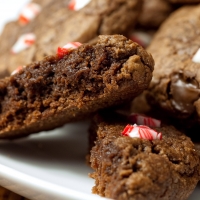 vegaliciousbaking
New Orleans, Louisiana
Taste-o-Meter
vegaliciousbaking's recipes haven't caught on yet
My Latest Recipes 2
I love Veggie Burgers but when you eat only gluten free foods, it's hard trying to find burger that are vegan and gluten free. So,...

Gluten Free Tofu Nuggets from VegaliciousBaking in New Orleans, Louisiana.

A great recipe for gluten intolerant vegetarians. It has a spice to it & are very crunchy like chicken nuggets. Is very good w...