The Cook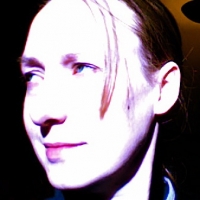 vertangie
Penrith, GB
Taste-o-Meter
People generally enjoy vertangie's recipes.
About Me
I'm a web developer/programmer by day and a foodie whenever my web severs allow me to be. My Family's from yorkshire so I naturally know how to make the british classics like roast beef and yorkshire puddings/Lancashire hot pot et
c (the war of the roses is over Yorkshire and Lancashire people can talk to each other now).

Despite being very British in my food tastes by mum has a distinctly French taste and as such my roast beef is always medium rare rather than the stereotypical dried out leather that some many British people demand. I just can't bring myself to destroy a good joint of meat.

I'm an advocate of the slow food movement (anything ready in less than 3 hours is hardly worth it) or if it's fast it's gotta be really fast, hence my love of toasted pannini's.

Great to be here amongst other foodies, this looks like a great community.

Hi Everyone.
Read more
My Latest Recipes 4
A slightly hot pate loaded with good for you oily fish but doesn't taste particularly fishy for those who aren't that fond of it....

you can scale this recipe to suit. I do as much as my tray can hold and leave some to go cold to be used in omelette the following...

A variation on an old british classic that seems to be forgotten. Less fat, more flavour, nutmeg and parsnips... no really it w...

This is great with roast dinners and any meat and 2 veg kind of dinner. One of our staple side dishes...