The Cook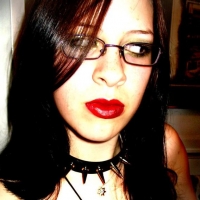 veryvegan
Winnipeg, CA
Taste-o-Meter
People are ADDICTED to veryvegan's recipes!
About Me
I'm 18 and I love to cook. I am also vegan and care immensely about what goes into my body, and about how my eating habits affect things I care for, such as my health, the environment, and especially the animals. Since my mothers'
greatest accomplishment in the kitchen is managing NOT to burst another toaster into flames, (She SWEARS the last one wasn't her fault, it just ''burnt up''), and there are no compassionate and animal-friendly cooking schools around here (that I know of), I haven't had much (okay, none at all) formal cooking experience. But, I do love to experiment, and it seems to work pretty well.
Read more